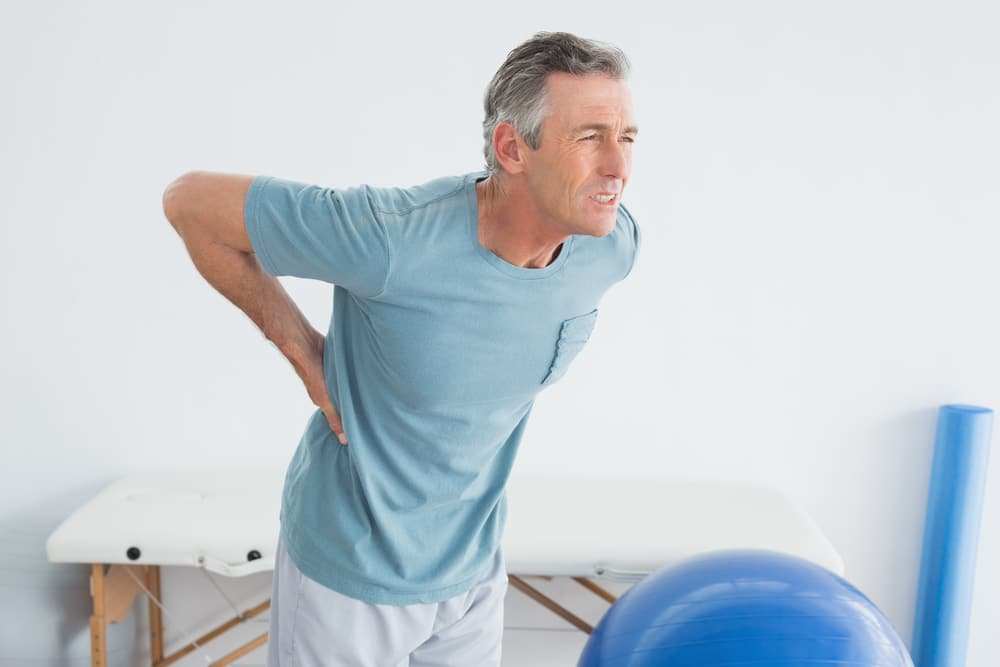 Back Pain
Back Pain Relief Top Priority
Control Your Pain Permanently
The U.S National Library of Medicine reports 8 out of 10 people will experience some degree of back pain in their life. It's one of the most common causes of pain that ranges from mild and achy, to chronic and debilitating.
DULL BACK PAIN – is often a dull pain that comes to a head of sharp pain.
ACUTE BACK PAIN – normally comes on suddenly and may last anywhere from a few days to many months. If your back pain lasts more than 3 months it's chronic.
All types of back pain deserve a pain management plan that takes control of your pain so you can live your life pain-free.
Common Causes of back pain are…
*Rheumatoid Arthritis
*Sciatica
*Osteoarthritis
*Herniated Disc
*Fibromyalgia
*Muscle Strains
How do you get back pain diagnosed?
Your health care professional can examine you and diagnose your back pain issues. They may run a series of tests and procedures to ensure an accurate diagnosis. Urine and blood tests may also be done to rule out some sort of infection that may be triggering your pain. X-rays, MRIs, and CT scans are also common. An EMG or electromyogram is useful when looking into possible nerve or muscle damage.
YOUR NUMBER ONE PRIORITY IS GETTING YOUR PAIN UNDER CONTROL
Possible treatment options are…
ICE PACK – This may help bring down the swelling and provide some temporary pain relief. Make sure you speak with your healthcare provider to see if icing is going to help your lower back pain. In some instances icing isn't advantageous.
BED REST – WebMD experts report getting off your feet is often prescribed when you've damaged your back. If you have sciatic nerve pain this often provides some relief. Understanding the source of your pain is important in your treatment options.
MASSAGE – Relaxing the muscles around your back pain is often a welcome relief. It may be very painful but essential to the healing process. Many people with chronic back issues incorporate weekly massages into their regimen.
EXERCISE – There isn't a doctor on the face of this planet that is going to tell you exercising isn't good for you. By strengthening your back muscles you are going to provide relief and help prevent further damage. It is important to make sure you are doing exercises that are safe and properly executed or you may just create more issues.
STRETCHING – This is something else that is always going to help. When muscles, tendons and ligaments are tight they are easily damaged. REGULAR stretching will help loosen your muscles and relieve pain while preventing further injury. Make sure you are executing the stretching properly under a qualified trainer just to be sure.
Dealing with back pain is complex and often overwhelming. Omega Pain Management will help you understand where your pain is coming from and create a personalized progressive pain management plan to help you get back on your feet again FAST. Igor Smelyansky, MD, leads one of the best pain management clinics in Knoxville, TN. Helping thousands of people deal with their pain so they can get back on track in life.
Call 865-337-5137 right now to get started!