Sacroiliac Joint Pain
Sacroiliac Joint Pain or Sacroiliatis
If you're suffering from back pain, you're not alone. According to the American Chiropractic Association, nearly 31 million Americans experience low-back pain at any given time, and lower back pain is the leading cause of disability worldwide.
But is the pain you're experiencing sacroiliac joint pain? The sacroiliac joint is a term used to describe the place where the sacrum and the iliac bones join at the base of your spine. The pain associated with sacroiliac problems most commonly occurs in the buttocks and lower back, but it can also travel to the legs, groin and feet.
Sacroiliac joint pain, also known as sacroiliitis, can be aggravated by exercise such as running, stair climbing, and taking large strides when walking. The condition causes lower back pain, makes it uncomfortable to sit and stand for long periods of time, and often causes the sufferer to experience pain and stiffness in the early hours of the day.
What Causes Sacroiliac Joint Pain?
There can be different origins for your pain, including muscle tightness. Often SI pain will be the result of an older injury that is being inflamed to varying types of arthritis. Osteoarthritis can occur in sacroiliac joints as a result of long term wear and tear on the joint, wearing away of the between the bones.  Trauma is often the root cause of sacroiliac joint pain, after a sudden accident damages the sacroiliac joints. Sometimes the trauma is caused by delivery during pregnancy. SI pain more typically develops over a longer period of time. During pregnancy itself, as the sacroiliac joints loosen and stretch to accommodate childbirth, causing abnormal usage that leads to damage. Sometimes SI pain can even be due to a congenital defect, such as having one leg that is slightly longer than another.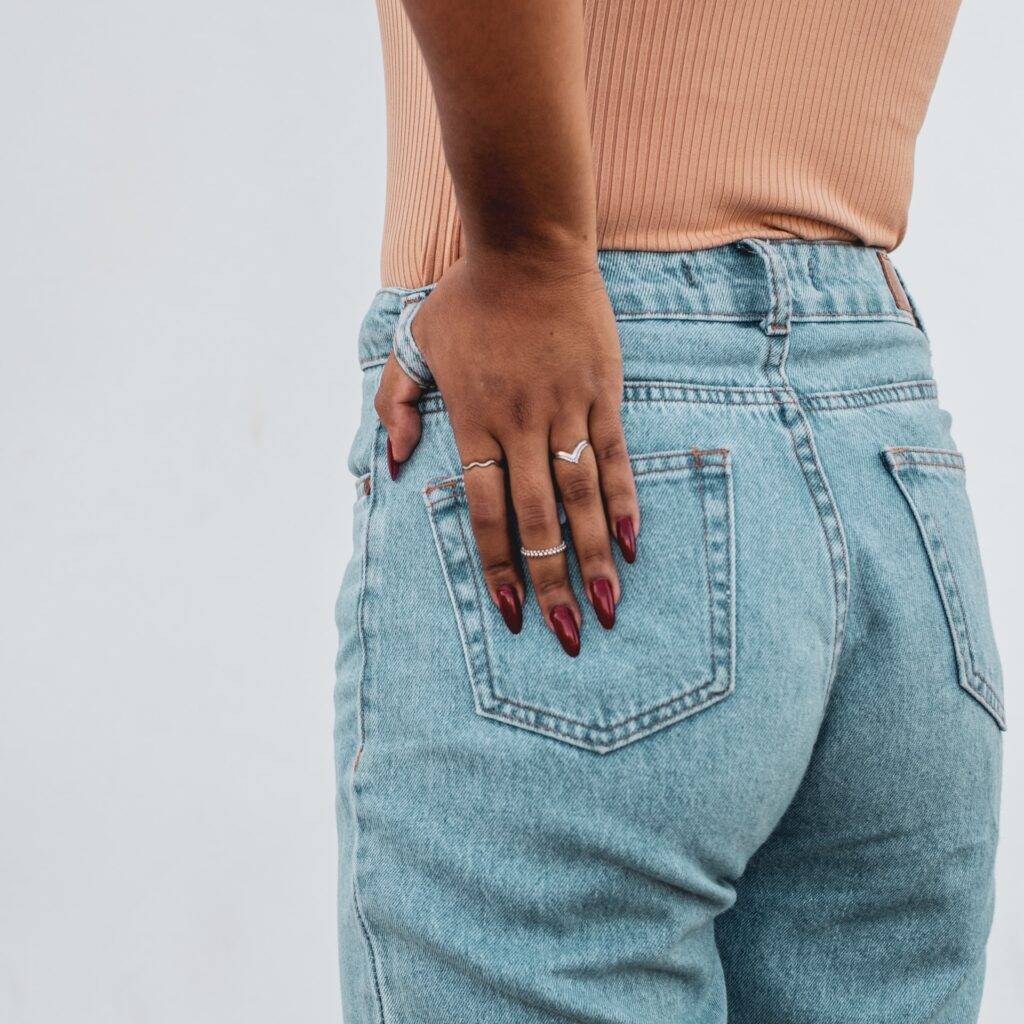 Could My Joint Pain Be The Symptom Of Something Serious?
Sometimes sacroiliac joint pain will lead to a diagnosis of a larger problem, such as psoriatic arthritis, a chronic inflammatory disease characterized by arthritic pain alongside psoriasis of the skin and nails. A recent study submitted to the National Institute of Health showed that 34-78% of patients with psoriatic arthritis experience dysfunction or pain in the SI joint. SI joint pain is an important part of the diagnosis process when it comes to arthritis.
Sometimes, SI pain may be part of a larger inflammatory arthritic condition called as ankylosing spondylitis. This is a very serious illness and must be treated with the supervision of a physician. Complications of this condition can make it difficult to breathe, cause spine deformities, lung infections, and even heart problems.
The most common condition associate with sacroiliac joint pain is osteoarthritis, which is arthritis caused by wear and tear.
If you are suffering from SI pain, or you're worried ankylosing spondylitis, psoriatic arthritis or osteoarthritis, orthopedic evaluation is in order.  You need a qualified physician to do a physical examination, perform tests, and listen to your symptoms in order to get a diagnosis.
How Do I Find Relief For My Sacroiliac Joint Pain?
A competent physician can help you cope with the everyday pain associated with sacroiliitis, often with a combination of pain reducing medications and physical therapy. Omega Pain Management can assist you with your journey toward recovery. For pain care Knoxville, contact Igor Smelyansky, MC. Call (865) 337-5137.