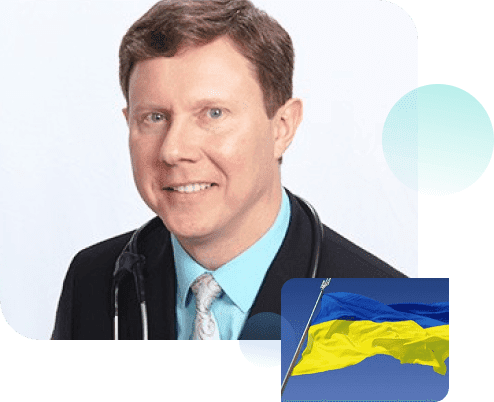 Dr Igor Smelyansky was born in Odessa, Ukraine (former USSR). Odessa is a beautiful sea resort city on the shore of the Black Sea with population of over 1 million people. Ever since he was a kid, he has always dreamed of becoming a doctor.
Dr Igor Smelyansky came to Detroit, MI in 1990 when he was just 18 years old. Prior to that he was studying in a combined accelerated Physician's Assistant program at one of the medical colleges in Ukraine. Back then, he could barely speak any English and his family had $500 when they arrived. Initially, the family slept on the blankets on a floor of a small 1 BR apartment where another emigrant family lived. That family was "old timers" who came to the US 1 year earlier! They were friends of his family from the hometown of Odessa.
Coming to America was not easy. Like many other poor European emigrants, Igor (a teenager back then), went to work at a fast food restaurant flipping burgers.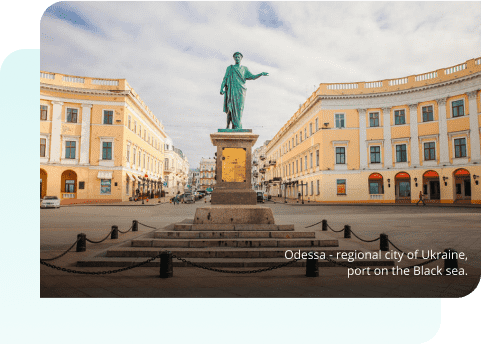 Coming to America was not easy. Like many other poor European emigrants, Igor (a teenager back then), went to work at a fast food restaurant flipping burgers. His father, a well-known senior electrical engineer back home, did not speak any English at all. In order to feed the family of 4, his Dad took up the 1st job that was offered to him (he went to work in a bakery during the night shift baking and cutting bread so it would be ready by 5AM for delivery trucks to pick up). Igor was making more money than his Dad; he was making $4.00/hr while his Dad was making $3.80/hr (minimum wage back in 1990).
However, his Dad had taught him a motto: "Not just to survive, but to succeed". His father, a man of few words, had taught by example, not by words. Despite all of life's difficulties, his dream to become a physician was only growing stronger by the day. Igor went to college, then onto a university, studying during the day and working at night. Igor was never afraid of hard work: he worked as a dishwasher at a restaurant, then he was promoted to busboy status, then he worked with severely mentally challenged patients in a group home. Those patients required assistance even with their basic needs (changing their diapers, feeding them, etc).
Hard work paid off: he passed the MCAT test with high scores and was accepted into Wayne State University Medical School in Detroit, which he successfully finished in 1999. Upon finishing medical school, Dr. Smelyansky went to New York. He graduated from a prestigious NYU Medical Center neurology residency in Manhattan and was accepted into a electrophysiology fellowship at the Hospital of Joint Diseases (an affiliate of NYU Medical Center). During his neurology residency, Dr Smelyansky had multiple rotations at the world famous Columbia Medical Center in Manhattan.
After finishing his studies, Dr Smelyansky worked in NYC as a general neurologist. However, over the course of his career, he started to develop an interest in pain management. Dr Smelyansky was dissatisfied with the fact that he was able to diagnose different complex neurological conditions but could offer very little in terms of rapid cure. General neurology is an amazing science of diagnosis but lacks in fast recovery treatment options.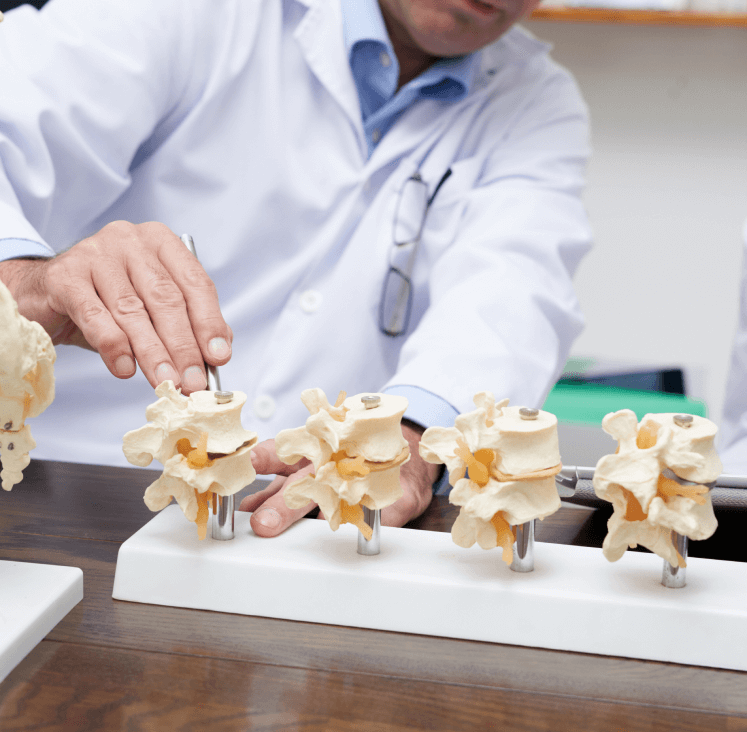 In 2010, Dr Smelyansky applied and was accepted into a prestigious ACGME-accredited Pain Management Fellowship at Virginia Commonwealth University/ Medical College of Virginia. The Fellowship director was and still is the famous Dr. Maged Hamza, an anesthesiologist, nationally and world renowned speaker and lecturer. In 2011, Dr. Smelyansky successfully passed his pain management boards (administered by the American Board of Anesthesiology through American Board of Psychiatry and Neurology) and is an ABMS certified pain management specialist. ABMS is by far the toughest, the oldest and the most prestigious board in the field of Pain Management and any other medical field for that matter.
Upon graduating from his Pain Management fellowship, Dr. Igor Smelyansky, has moved and currently resides in Knoxville, TN. He is the only double ABMS board certified neurologist and pain management Knoxville TN area doctor or even in the entire Eastern Tennessee area for that matter. He is one of very few truly comprehensive pain specialists. He is married to his beautiful wife, Natalie, and they have 3 kids (14 yo, 7 yo, 5 yo) at the time of this writing. He is enjoying every moment of his life. Life's tough lessons taught him to "roll with the punches" and smile at the same time. Nothing was given to him, he was not born to a wealthy family, he did not have a happy, carefree life. Life has always been hard on him and that's why he is extremely down to earth and treats every patient with compassion and dignity, the way he would want to be treated himself.
Over 500 five star reviews
I have been a patient of Dr. Igor's for 2-3 years now. He is one of the best pain doctors I have been to since becoming sick 12 years ago. He listens to the issues I have and works out a pain management plan with me. He takes the time to explain what is going on and makes me understand. He also has a great sense of humor. I'm so happy to have finally found a great doctor.
Melanie Lynch
Dr. Igor has done a wonderful job of meeting my needs with pain management. He is very careful with me concerning medications. Although medicine is a necessary evil, he makes sure that my pain management is manageable without "overdoing" the drugs. He is very thorough and does a great job with back procedures. I'm so thankful to have him for my pain management doctor.
Nancy Ladd
@username
I have a lot of issues with pain in my hips and back. I have always been very fearful of going to doctors until I was sent to Dr. Igor Smelyansky. He has been so wonderful to me and always makes me feel like the only patient he has. Thank you.
Paul T. Ondako
@username
I have known Dr. Igor for 3 or 4 years and am so pleased with his work as a doctor. He is a super doctor. I would be very unhappy if I were told that Dr. Igor was not going to be my doctor. He is a very pleasant person to have as my doctor. I hope that he never stops being by doctor. Thank you Dr. Igor.
Sharon Prater
@username
I would like to say I've been seeing Dr. Igor for a year now. I really like his attitude he has towards me and tries the best he can to do what he can to help me with my pain management and I would highly recommend him to anyone that needs treatment for pain.
Michael J. Hornyak
@username
I have been a patient of Dr. Igor's for the past three years. I'm 53 years old and have been a carpenter all my life. I have no cartilage in my left knee since 1979, I suffered breaks of L1, T 11, T 12 in 1987 from a fall (30 feet). Have broken right hand several times as a result of my work. Over the years I have seen many different doctors for these issues. Dr. Igor is the only doctor that ...
Edith Compton
@username
I have been a patient of Dr. Igor for several years and I'm very happy with his care and concern for my well-being. I would not hesitate to recommend Dr. Igor.
Timothy A. Couch
@username
I have been treated for my lower back pain by Dr. Igor for three years at Roanne County and Crossville. The injections he has given me have greatly helped. Overall he has taken excellent care of me.
Garland Gibson
@username
I have been to Dr. Igor many times and he has helped me a lot. He takes time to ask questions + listens to your problems. He gave me injections and they helped a lot also.