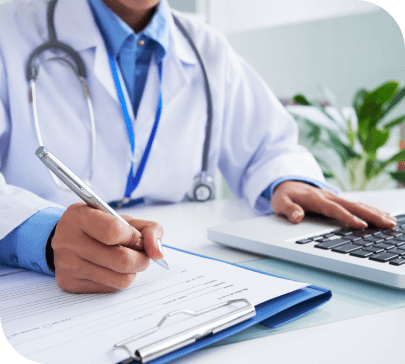 Are you interested in being seen at our Knoxville pain clinic? We at Omega Pain Management Are Waiting for You!
Dear visitor, if you are interested in becoming a patient at our Knoxville pain clinic, please print out our referral form and ask your Primary Care Physician to fill it out and fax it to us. When we receive that form from your doctor, we will call you and schedule an appointment at the earliest available date.
After that, we will mail out a New Patient Packet to you. However, you do not have to wait for the mailed forms from our office. You may also download the New Patient Packet by clicking here or on the link to the right on this page and fill it out. Or, you may pre-register online by clicking here.
All patients are expected to arrive to their first appointment at our Knoxville pain clinic on time and with their fully completed New Patient Forms and any recent X-rays or MRI films. The imaging reports have to come directly from the referring doctor's office or we can always call the imaging facility where you had your studies done. It would be of great help to us if you can provide us with exact name of the imaging facility as well as the exact date when you had your imaging studies completed. This is stressed to the patient several times, in writing and verbally.
Our office will also call the patient with a friendly reminder about an upcoming office visit appointment approximately 2 days before his or her appointment. In case you cannot keep your scheduled appointment, we kindly ask you to give us at least 48 hr notice so that we can give that time slot to somebody else who needs to be seen urgently. We will be more than happy to reschedule your personal appointment at our Knoxville pain clinic for the date and time that is convenient for you.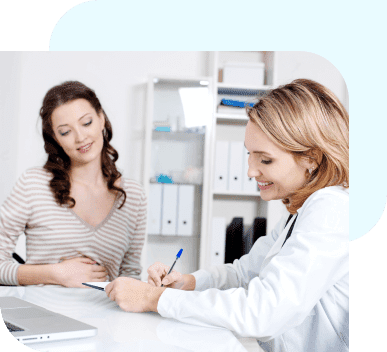 Over 500 five star reviews

Teresa Storie
I have been a patient of Dr. Igor's for 2-3 years now. He is one of the best pain doctors I have been to since becoming sick 12 years ago. He listens to the issues I have and works out a pain management plan with me. He takes the time to explain what is going on and makes me understand. He also has a great sense of humor. I'm so happy to have finally found a great doctor.

Melanie Lynch
Dr. Igor has done a wonderful job of meeting my needs with pain management. He is very careful with me concerning medications. Although medicine is a necessary evil, he makes sure that my pain management is manageable without "overdoing" the drugs. He is very thorough and does a great job with back procedures. I'm so thankful to have him for my pain management doctor.

Nancy Ladd
@username
I have a lot of issues with pain in my hips and back. I have always been very fearful of going to doctors until I was sent to Dr. Igor Smelyansky. He has been so wonderful to me and always makes me feel like the only patient he has. Thank you.

Paul T. Ondako
@username
I have known Dr. Igor for 3 or 4 years and am so pleased with his work as a doctor. He is a super doctor. I would be very unhappy if I were told that Dr. Igor was not going to be my doctor. He is a very pleasant person to have as my doctor. I hope that he never stops being by doctor. Thank you Dr. Igor.

Sharon Prater
@username
I would like to say I've been seeing Dr. Igor for a year now. I really like his attitude he has towards me and tries the best he can to do what he can to help me with my pain management and I would highly recommend him to anyone that needs treatment for pain.

Michael J. Hornyak
@username
I have been a patient of Dr. Igor's for the past three years. I'm 53 years old and have been a carpenter all my life. I have no cartilage in my left knee since 1979, I suffered breaks of L1, T 11, T 12 in 1987 from a fall (30 feet). Have broken right hand several times as a result of my work. Over the years I have seen many different doctors for these issues. Dr. Igor is the only doctor that ...

Edith Compton
@username
I have been a patient of Dr. Igor for several years and I'm very happy with his care and concern for my well-being. I would not hesitate to recommend Dr. Igor.

Timothy A. Couch
@username
I have been treated for my lower back pain by Dr. Igor for three years at Roanne County and Crossville. The injections he has given me have greatly helped. Overall he has taken excellent care of me.

Garland Gibson
@username
I have been to Dr. Igor many times and he has helped me a lot. He takes time to ask questions + listens to your problems. He gave me injections and they helped a lot also.