Medial Branch Block

Pain Management in Knoxville, TN
What is a medial branch block?
This is an injection of numbing medicine. It bathes the medial branch nerves, which attach to the facet joints of your spine. These nerves hurt when facet joints are injured or diseased. At Omega Pain Doctor clinic in Knoxville, medial branch block injection helps find the source of your pain. And it may relieve your pain for a brief time.
Medial branch block procedure
Preparation
To begin, your doctor injects local anesthetic. This numbs your skin and tissue around the areas to be injected.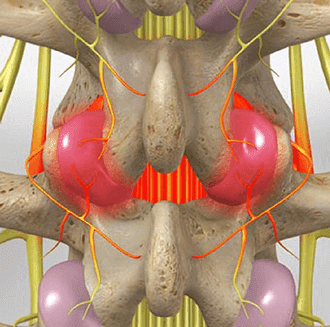 Inserting the needle
Next, your doctor guides a thin needle through the numbed tissue. A video x-ray device called a "fluoroscope" helps find your medial branch nerves. Contrast dye is injected to make sure the needle is in the right place.
Injection
Then, the doctor injects numbing medicine onto the nerves. The medicine temporarily numbs the nerves. If this area is the source of your pain, you'll feel immediate pain relief. More than one level of the spine may need to be injected.
End of Procedure
When the procedure is finished, you'll be watched for a brief time. Then you can go home. You may feel pain relief for the next few hours. You may be asked to keep track of your pain level as the medicine wears off. If the block was successful, your doctor can recommend a procedure to provide long-lasting relief.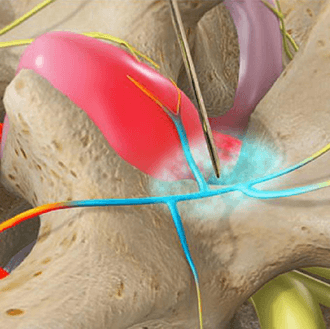 Medial branch block in Knoxville, TN
By acting on specific nerves that transmit pain signals, the medial branch block interrupts the pain cycle and helps those suffering from chronic back pain get back to their daily lives.
If you are experiencing chronic back pain, reach out to Omega Pain Management to discover whether the medial branch block in Knoxville is the right option for you. The experienced team of pain specialists under the guidance of Dr. Igor Smelyansky, MD will work with you to create a personalized treatment plan that addresses your unique needs. Call (865) 337-5137 and achieve a pain-free life today!
Please share this post by clicking