Hip Joint Injection

Pain Management in Knoxville, TN
If you have pain in your hip, your doctor may inject medicine into your hip joint. It can help your doctor find where your pain is coming from. It can also make your hip feel better. Hip joint injection in Knoxville has been effective in reducing inflammation and discomfort caused by conditions such as arthritis or injury.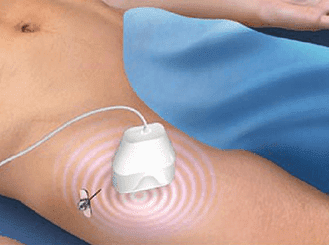 Hip joint injection procedure
Preparation
To start, you lie on your back. Your skin is numbed. The doctor pushes a very small needle through this numbed skin and down to your hip joint. Ultrasound can be used to guide the needle. Or, a video x-ray device called a "fluoroscope" can be used. Hip joint injection under fluoroscopy allows the doctor to inject some contrast dye to help make sure the needle is in your joint.
Injection
Then, the medicine is injected. It bathes your joint. If your pain is coming from the joint, you may start feeling better quickly. The doctor may ask you questions about how your hip feels as the medicine starts to work. You may be asked to move your hip to see if it still hurts.
After the injection
After the injection, you'll be watched closely for a brief time and then allowed to go home. Over the next few hours, you may notice that your hip feels a lot better. Over the next several days, the medicine can help reduce inflammation in your hip. This can give you even more relief. Your healthcare provider will give you tips to help you recover.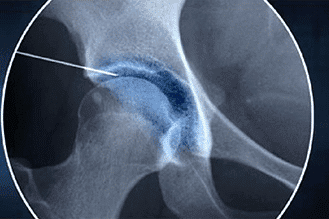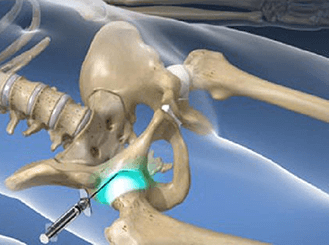 Hip joint injection in Knoxville, TN
Hip pain may be caused by different conditions, from arthritis, and bursitis to various injuries. It brings much discomfort into our daily lives. However, the pain may come from a different place. So, in addition to reducing inflammation in the joint, doctors use hip injections to find out where the pain is coming from.
At Omega Pain Management, Dr. Igor Smelyansky performs hip joint injection in Knoxville, TN, primarily to find the root cause of your pain and determine what is the right treatment for you. A proper diagnosis and pain management plan allow you to ease your hip joint pain and get back to the activities you enjoy. Don't hesitate to call us at (865) 337-5137.
Please click the following links to watch more details about Omega Pain Management clinic and its owner Dr. Igor Smelyansky, MD.
Please share this post by clicking