Overview
This procedure is an injection of anesthesia (or an anesthetic/steroid mixture) around the sciatic nerve. It can be used to block the pain of surgery on the knee, leg ankle or foot, or it can be used to manage the pain of chronic issues in the lower extremity.
Preparation
In preparation for the procedure, the patient is positioned to expose the buttock. The physician presses against the skin of the gluteal region to feel for bony landmarks of the femur and hip. These landmarks help determine the precise entry point for the needle. The tissue at the entry point is numbed with an injection of local anesthesia.
Needle Placement
The physician will use a needle attached to both a syringe and an electric nerve stimulator. The nerve stimulator will ensure correct placement of the needle tip. The needle is carefully advanced through the numbed skin down to the sciatic nerve. The nerve stimulator is activated to administer weak electric pulses to the patient. These pulses may cause twitches in the muscles of the gluteus region, the leg and the foot. Twitches of the hamstring confirm that the needle is placed correctly.
Injection
The physician injects the anesthetic (or anesthetic/steroid mixture) through the needle. The medication bathes the main trunk of the sciatic nerve, temporarily blocking sensation in the leg or relieving chronic pain and inflammation.
End of Procedure
When the injection is complete, the needle is carefully removed and a small bandage is placed over the injection site. The duration of the injection varies depending on the type of medication administered and the goal of the procedure.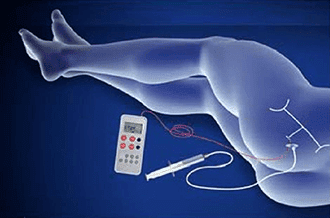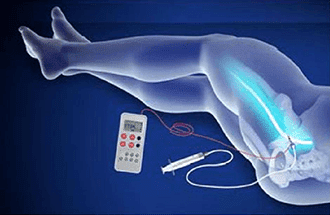 Want to become a patient ?
Either call us at (865) 337-5137 today
or Request a Call Back below!
Over 500 five star reviews
I have been a patient of Dr. Igor's for 2-3 years now. He is one of the best pain doctors I have been to since becoming sick 12 years ago. He listens to the issues I have and works out a pain management plan with me. He takes the time to explain what is going on and makes me understand. He also has a great sense of humor. I'm so happy to have finally found a great doctor.
Melanie Lynch
Dr. Igor has done a wonderful job of meeting my needs with pain management. He is very careful with me concerning medications. Although medicine is a necessary evil, he makes sure that my pain management is manageable without "overdoing" the drugs. He is very thorough and does a great job with back procedures. I'm so thankful to have him for my pain management doctor.
Nancy Ladd
@username
I have a lot of issues with pain in my hips and back. I have always been very fearful of going to doctors until I was sent to Dr. Igor Smelyansky. He has been so wonderful to me and always makes me feel like the only patient he has. Thank you.
Paul T. Ondako
@username
I have known Dr. Igor for 3 or 4 years and am so pleased with his work as a doctor. He is a super doctor. I would be very unhappy if I were told that Dr. Igor was not going to be my doctor. He is a very pleasant person to have as my doctor. I hope that he never stops being by doctor. Thank you Dr. Igor.
Sharon Prater
@username
I would like to say I've been seeing Dr. Igor for a year now. I really like his attitude he has towards me and tries the best he can to do what he can to help me with my pain management and I would highly recommend him to anyone that needs treatment for pain.
Michael J. Hornyak
@username
I have been a patient of Dr. Igor's for the past three years. I'm 53 years old and have been a carpenter all my life. I have no cartilage in my left knee since 1979, I suffered breaks of L1, T 11, T 12 in 1987 from a fall (30 feet). Have broken right hand several times as a result of my work. Over the years I have seen many different doctors for these issues. Dr. Igor is the only doctor that ...
Edith Compton
@username
I have been a patient of Dr. Igor for several years and I'm very happy with his care and concern for my well-being. I would not hesitate to recommend Dr. Igor.
Timothy A. Couch
@username
I have been treated for my lower back pain by Dr. Igor for three years at Roanne County and Crossville. The injections he has given me have greatly helped. Overall he has taken excellent care of me.
Garland Gibson
@username
I have been to Dr. Igor many times and he has helped me a lot. He takes time to ask questions + listens to your problems. He gave me injections and they helped a lot also.