Platelet Rich Plasma (PRP)
Overview
Platelet rich plasma therapy can help injured joints and other problems. It uses parts of your own blood to reduce pain and speed up healing.
Can it Help Me?
PRP may help if you have: meniscus tears in your knee. Rotator cuff tears in your shoulder. Plantar fasciitis in your foot. And injuries in your spine, hip or elbow.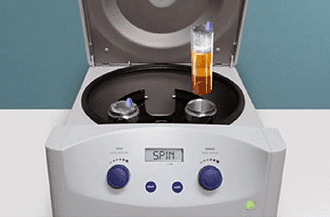 Benefits of PRP
Parts of your body have a hard time healing. For example, ligaments and tendons (they connect bones and muscles) don't get much blood from the body. Sprains and strains of these tissues heal slowly. PRP uses your own blood to speed up the healing in these areas.
Creating the Mix
The process begins with a sample of your blood. The AcCELLerated Biologics centrifuge spins it around. This separates it into platelets, plasma, and red and white blood cells. The platelets are then concentrated and mixed with some of the plasma. This mixture is called "platelet rich plasma." The doctor injects this into the site of your injury.
Injection
After the injection, your immune system (the system that keeps your body healthy) reacts quickly. Special white blood cells called "macrophages" rush in. They take away damaged cells. They help prep the site for healing. Then, stem cells and other cells begin to multiply. Over time, they repair and rebuild the injured tissues.
Conclusion
The PRP process is quick. You can go home the same day. It may help your injury heal faster. PRP can help treat and eliminate the cause of your pain. Some people need more than one treatment before they heal completely.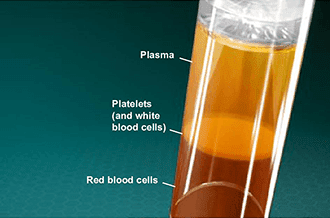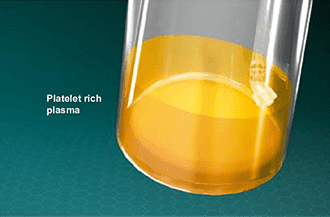 Want to become a patient ?
Either call us at (865) 337-5137 today
or Request a Call Back below!
Over 500 five star reviews
I have been a patient of Dr. Igor's for 2-3 years now. He is one of the best pain doctors I have been to since becoming sick 12 years ago. He listens to the issues I have and works out a pain management plan with me. He takes the time to explain what is going on and makes me understand. He also has a great sense of humor. I'm so happy to have finally found a great doctor.
Melanie Lynch
Dr. Igor has done a wonderful job of meeting my needs with pain management. He is very careful with me concerning medications. Although medicine is a necessary evil, he makes sure that my pain management is manageable without "overdoing" the drugs. He is very thorough and does a great job with back procedures. I'm so thankful to have him for my pain management doctor.
Nancy Ladd
@username
I have a lot of issues with pain in my hips and back. I have always been very fearful of going to doctors until I was sent to Dr. Igor Smelyansky. He has been so wonderful to me and always makes me feel like the only patient he has. Thank you.
Paul T. Ondako
@username
I have known Dr. Igor for 3 or 4 years and am so pleased with his work as a doctor. He is a super doctor. I would be very unhappy if I were told that Dr. Igor was not going to be my doctor. He is a very pleasant person to have as my doctor. I hope that he never stops being by doctor. Thank you Dr. Igor.
Sharon Prater
@username
I would like to say I've been seeing Dr. Igor for a year now. I really like his attitude he has towards me and tries the best he can to do what he can to help me with my pain management and I would highly recommend him to anyone that needs treatment for pain.
Michael J. Hornyak
@username
I have been a patient of Dr. Igor's for the past three years. I'm 53 years old and have been a carpenter all my life. I have no cartilage in my left knee since 1979, I suffered breaks of L1, T 11, T 12 in 1987 from a fall (30 feet). Have broken right hand several times as a result of my work. Over the years I have seen many different doctors for these issues. Dr. Igor is the only doctor that ...
Edith Compton
@username
I have been a patient of Dr. Igor for several years and I'm very happy with his care and concern for my well-being. I would not hesitate to recommend Dr. Igor.
Timothy A. Couch
@username
I have been treated for my lower back pain by Dr. Igor for three years at Roanne County and Crossville. The injections he has given me have greatly helped. Overall he has taken excellent care of me.
Garland Gibson
@username
I have been to Dr. Igor many times and he has helped me a lot. He takes time to ask questions + listens to your problems. He gave me injections and they helped a lot also.