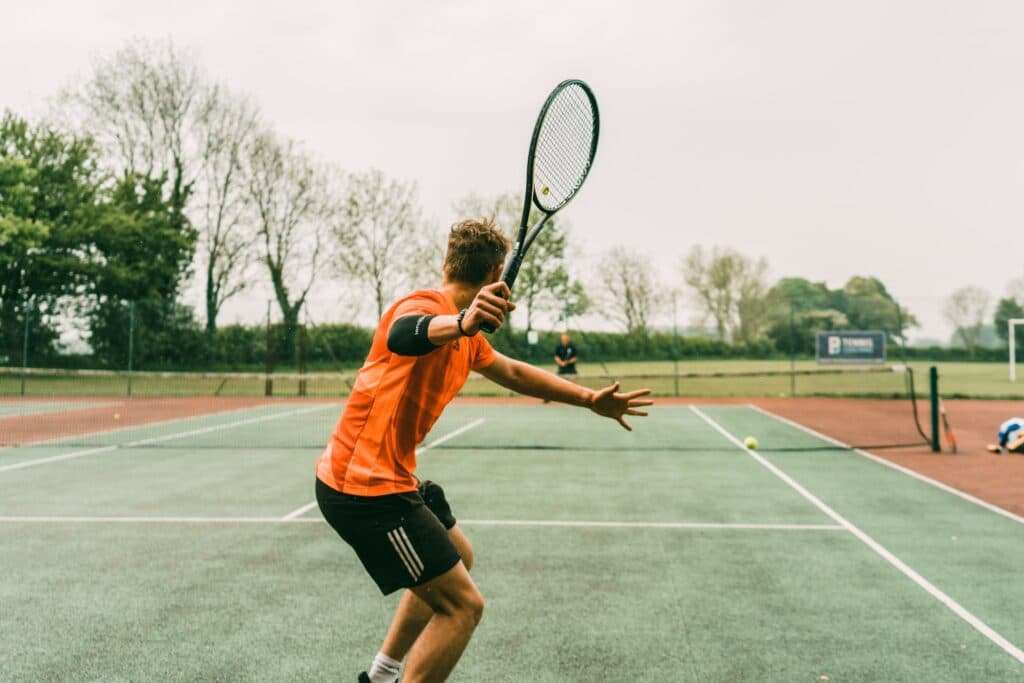 Tennis Elbow
Tennis Elbow or Lateral Epicondylitis of the elbow joint
Tennis elbow, known in the medical world as lateral epicondylitis, or epicondylitis of the elbow, is an injury caused by overload or overuse. It typically occurs in athletes, hence the name "tennis elbow." Another name for the condition is "golfer's elbow", although it is more aptly referred to as called "tendonitis elbow" because workers who work with hand tools that involve both the elbow and the wrist are prone to it, and tennis elbow is indeed a form of tendonitis.
According to data from the National Institute of Health, tennis elbow affects 1% to 3% of the population throughout their lives. The term "tennis elbow", however, is often a misnomer. It's been found that fewer than 5% of tennis elbow diagnoses are related to tennis.  With this type of tendonitis, elbow pain occurs at the site where forearm muscles attach to a bony bump on the outside of the elbow. In some cases, the pain will also spread downwards into the forearm or wrist. The condition can be debilitating and cause long-term pain. It usually only occurs in adults 40 to 60 years of age, and is more common in men than women.
Studies show that while tennis is typically a repetitive stress injury, there are also occasions where a direct blow to the elbow may result in swelling of the tendon or other trauma could also injure the tendon, weakening the elbow and the forearm and causing pain.
How Is Tennis Elbow Diagnosed?
Because it's a sports or overuse injury, tennis elbow cannot be diagnosed from lab tests. Your doctor will perform a physical examination, ask you questions about your pain, and make a diagnosis based on his or her analysis of your condition. It's important that your doctor examines you in person to rule out any other injuries or underlying medical conditions as a source of your pain.
What Kind Of Treatment Helps Tennis Elbow?
Rest and over-the-counter pain relievers often help relieve tennis elbow, but sometimes it's recommended that you go to physical therapy or try a tennis elbow brace to help strengthen the healing process. If the symptoms become disabling, your doctor may suggest surgery.
A focus when you initially seek treatment will be reduction of your pain symptoms and restoration of your full range of motion. Although rare, it's important to note that chronic tennis elbow pain may require surgery if it doesn't respond to other milder treatments.
If you're in pain from an injury or chronic condition, it's important to have a competent team of doctors managing your care. Early detection and treatment can help you create a plan of recovery that's right for you, and get you back to feeling like yourself. Pain doesn't have to be disabling, but in order to get relief, you need to seek treatment.
Omega Pain Management can help you take control of your health and plot a course of recovery. If you're looking for pain clinic in Knoxville, Tennessee, give us a call. Phone (865) 337-5137 and book an appointment with Dr. Igor Smelyansky.