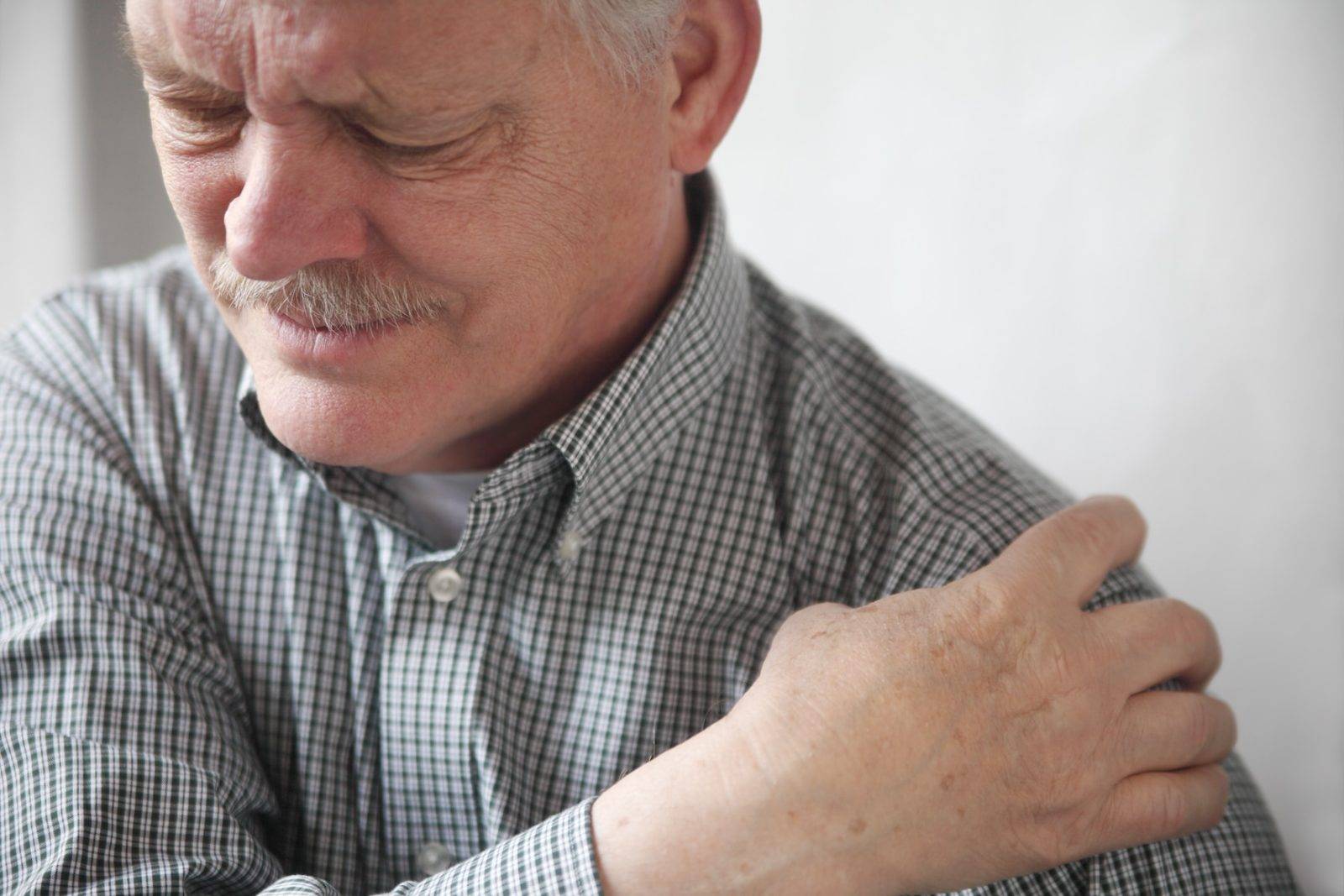 Shoulder Pain
Gain the Knowledge to Zap Shoulder Pain
Shoulder Pain isn't Funny – Take Action in Prevention!
Hohman Rehab specialists report that up to 60% of shoulder pain is linked to supraspinatus tendonitis. Whereby an intense pain management regimen is essential to maintenance and repair.
Shoulder pain is one of those things you wouldn't wish upon anybody. It affects your everyday life and can interfere with your health and happiness. When you are dealing with shoulder pain it can keep you from work, stress your family relations and keep you from being as active as you'd like.
NHS reports shoulder pain may be triggered from an injury, poor posture, or an underlying health issue. Chronic pain in your shoulder may be from a rotator cuff tear, frozen shoulder, shoulder imbalance, acromioclavicular joint disorder, or a broken collar bone or arm.
Torn Rotator Cuff
When you tear your rotator cuff the pain can be constant and progressive. Your rotator cuff is the group of tendons and muscles surrounding your shoulder. Where your tendons are the tough rubber-like cords linking your muscles to the bones.
Frozen Shoulder
Adhesive capsulitis or frozen shoulder is essentially a persistent and painful stiffness of the shoulder that interferes with normal movement. Often there is a swelling and thickening or tightening that occurs and restricts movement and triggers immense pain.
Shoulder Imbalance
Your shoulder is a ball and socket joint. Shoulder instability is experienced when your shoulder joint doesn't move correctly into your socket. Volleyball players are prone to severe shoulder issues if they have shoulder instability because of the constant wear and tear on the shoulder itself when training and playing constantly.
Acromioclavicular Joint Disorders
This is the joint at the top of your shoulder, not to be confused with your ball and socket joint. Damage here is often caused by stretching or tearing the ligament, osteoarthritis, or a partially or completely dislocated joint.

Prevention is the Key
With any injury of the joint it's critical to first deal with the issue and then create a plan of prevention and pain management. Prevention really is critical because if you are wary of your shoulder pain issue and strengthen your shoulder and surrounding area with weight training exercises that are specialized for your situation, you will do wonders in preventing further damage and progressing forward positively with your pain management issue. The last thing you want to do is Band-Aid your shoulder troubles with a few pills so you can cause further damage.
TAKE ACTION WITH Omega Pain Management. One of the best pain clinics in Knoxville, TN! Where a qualified staff of exceptional pain management specialists will assess your condition and work with you to create a progressive pain management schedule that moves you into the pain-free zone fast!
Time for you to release the pain with Omega Pain Management and open the door to ache and pain-free living again. All that's left is for you to pick up the phone and make the call.
Call 865-337-5137 TODAY and set yourself free!
Click on the following links if you want to find out more about Dr. Igor Smelyansky and Omega Pain Management Clinic.