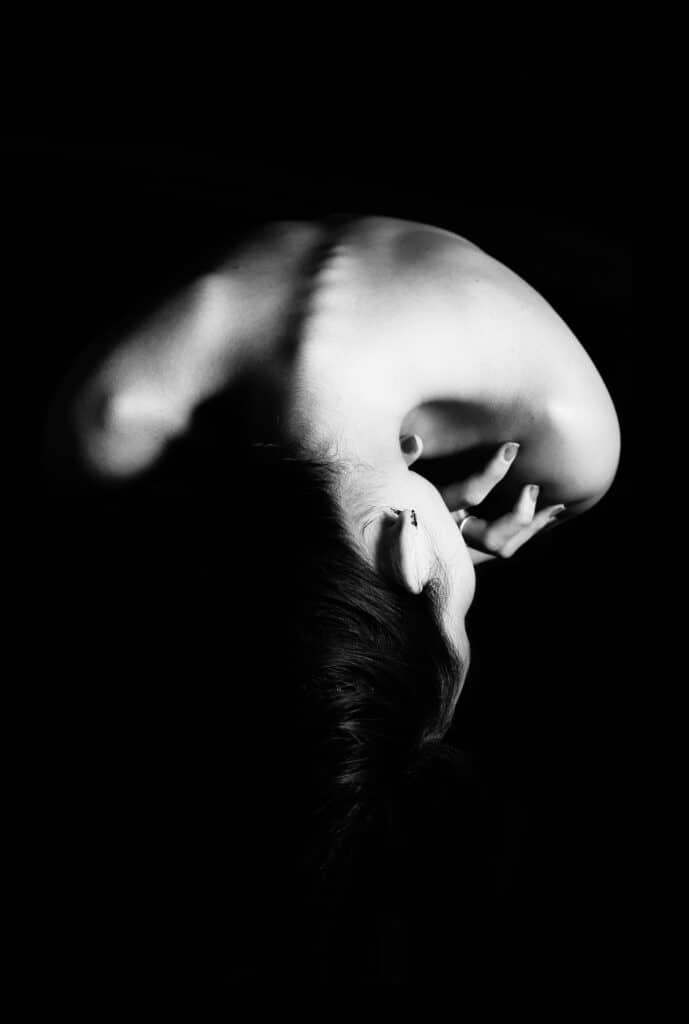 Scoliosis
Scoliosis or curvature of the spine
Scoliosis is a curvature of the back that affects somewhere between 5 and 7 million people in the United States, according to the American Chiropractic Association. Nearly 500,000 visits are made to doctors' offices each year for diagnosis and treatment of scoliosis. 
Although you can be diagnosed with scoliosis at any age, it's most common in preteens and teens up to the age of 15. Women are more likely to be diagnosed with scoliosis than men. Although scoliosis can begin at any age, it most often develops in adolescents between the ages of 10 and 15. Scoliosis is often an inherited disease, which means if it runs in the family, it's important you keep an eye on your back and visit a doctor as soon as you exhibit any symptoms of scoliosis.
What Are The Symptoms Of Scoliosis?
In young people, it is rare for the condition of scoliosis to cause any noticeable symptoms. The most common symptom, an abnormal curvature of the spine, is painless. When a healthy spine is viewed, you can see the natural curvature from a side angle, but when viewed straight on, it appears flat. Abnormal curvature from scoliosis will cause the spine to appear visibly misaligned when viewed from directly behind.
One of the most important telltale signs of scoliosis that a physician will look for when diagnosing scoliosis is visible misalignment. For example, doctors will observe the patient to see if one shoulder is higher than the other or a shoulder blade seems to stick out a bit farther than another. Sometimes the rib cage will be visibly misaligned, with one portion appearing higher than the other, or the hips may seem misaligned, with one appearing higher or more prominent than the other.  
There are several types of scoliosis, named for where the abnormal curvature ends and begins. Thoracic scoliosis is the most common location for scoliosis and occurs in the middle part of the spine. This is the most common location for spinal curvature. Lumbar scoliosis is curvature in the lumbar portion of the spine, which is located in the lower back. Thoracolumbar scoliosis is curvature both portions of the spine, bother the lower thoracic portion and the upper lumbar portion.
Is Scoliosis Painful?
Pain is not a common symptom of child, teen or adolescent scoliosis. If a person under the age of 18 is experiencing upper back pain, it could be a sign of something more serious. Most young people do not experience back pain unless there is an injury or illness involved.
Arthritis, however, is a common cause of adult onset scoliosis. Degenerative scoliosis, common in adults with rheumatoid disorders and other orthopedic issues, describes a side-to-side curvature of the spine caused by degeneration of the facet joints. This is the same process that can also caused osteoarthritis of the spine. Adult onset lumbar scoliosis caused by rheumatoid arthritis can also be the cause of lower or upper back pain, especially if the sciatic nerve is aggravated from a narrowing of said joints.  
Sciatica sometimes occurs after surgery for scoliosis with devastating, widespread pain that reaches from the spine through the legs and all the way to the toes.  
Finding Relief From Pain and Discomfort of Scoliosis
If you're experiencing pain or discomfort from degenerative scoliosis, it's important that you work with a reputable physician to oversee your care and recovery. You can take control of your pain and learn to manage it. For pain management clinics in Knoxville TN, contact Omega Pain Management. Book an appointment with Igor Smelyansky, MD. Call (865) 337-5137 today.