Lower Back Pain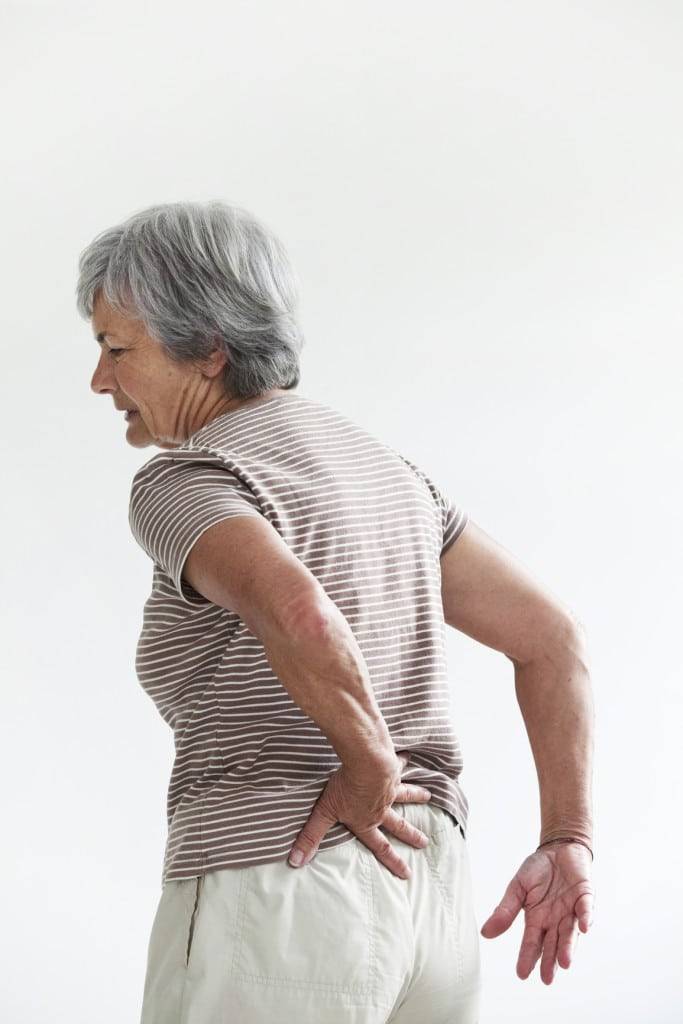 Lower Back Pain BEWARE! Pinched Nerve Prevention
Find Your Permanent Pain Solution
The American Chiropractic Association estimates more than 31 million Americans face bothersome and often debilitating back pain at any given time. This could be you!
A few more facts on back pain:
*Over half of working Americans report experiencing some sort of back area pain every year.
*The majority of back pain issues is preventable and mechanic, unlike serious issues like osteoarthritis, infection, fractures, or cancer.
*Studies report that over 50 billion dollars is spent on back pain each year and over 80% of the population will experience back pain in their lifetime.
Lower back pain is a serious issue that needs your attention in prevention and effective treatment!
Spine-Health experts report people ages 30-60 are most likely to experience back pain from a strain in the lower back or because of an issue within the disc space.
A few other common causes of lower back pain are…
*Sciatica – Sciatic nerve pinched nerve and any other pressures on your spine nerve.
*Overuse or Injury – Fractures or compression fractions of bones, strains, and sprains.
*Age related – Osteoarthritis of the spine, hips, knees, and other joints that ultimately reflects in back pain.
Less common causes are…
*Ankylosing Spondylitis – This is a specific type or arthritis that causes issues with your spine.
*Spine Tumors – These are growths on your spine bones and joints and ligaments, and on your nerve roots and spinal cord itself.
*Infection (Bacterial) – Found in the spine, discs, and/or spinal cord.
*Spinal Stenosis – This is where you experience lower back pain because of a narrowing of your spine in one of three places: spinal canal, vertebra, or invertebral disk.
Lower back pain treatment is a multifactorial process. It's not the same sort of straight forward treatment plan which is standard for the common cold, where you're prescribed plenty of rest and lots of fluids. Each case needs to be assessed and treated differently depending on the cause, severity, your age, and the length of time you've been experiencing pain.
Here are some of the common treatments for lower back pain:
Rest – Healthline.com specialists recommend rest as a treatment option. Depending on your pain severity you may need to be off your feet completely for a few days, or just scale back on your regular daily activity until your pain disappears.
Ice and Heat – NINDS suggests heating and cooling the area will help improve motility and reduce pain. Your best route is to cool the area for a couple days every 20 minutes or so, then warm or heat the area for a day or two afterward. Warm relaxing baths work great or a heating pad. Experiment to find the right combination for you.
Over the Counter Pain Relievers – These are a good temporary solution just to take the edge off. Please remember they are only band aid solutions to mask real pain.
Exercise – Building up your muscles particularly in your core area are a great way to relieve and prevent lower back pain.
Alternative Pain Relief Options – When conventional methods to ease your lower back pain strike out you may want to venture into alternative means. Often a combination works best. Traction, TENS, and ultrasound are options to explore with your healthcare provider.
Omega Pain Management with Igor Smelyansky MD, a Knoxville Pain Clinic, is a recognized leading edge team with the latest innovative technologies to create a concrete plan of action to help your control and ultimately eliminate your troublesome lower back pain.
You Deserve Relief!
ACT NOW! Call 865-337-5137 and get pain-free TODAY!
Click on the following links if you want to find out more about Dr. Igor Smelyansky and Omega Pain Management Clinic.