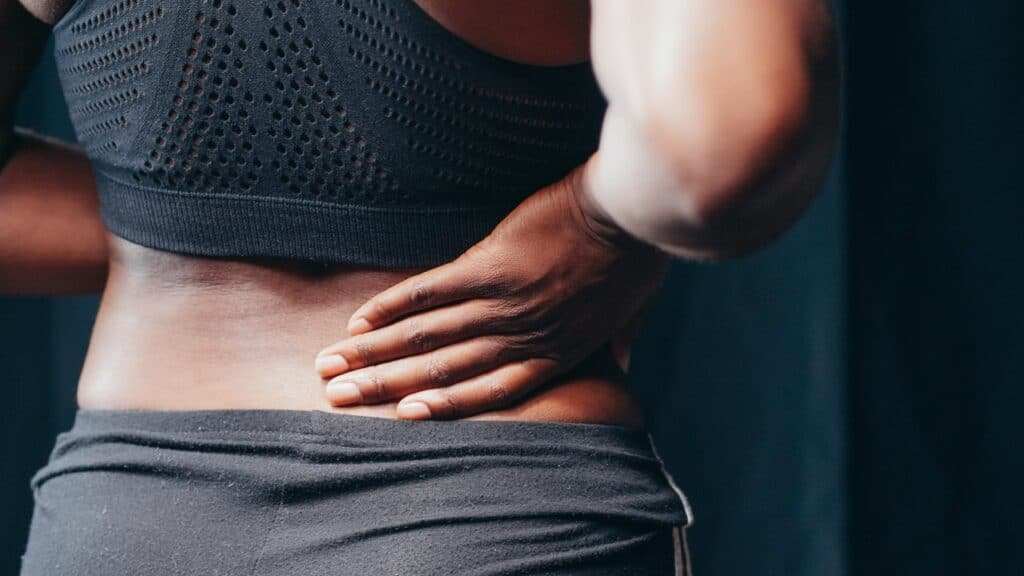 Facet Arthritis Syndrome
Facet Arthritis / Facetogenic Pain Syndrome
If you're an American suffering from pain in your lower back, and wondering if it could be the sign of something more serious, you're not alone. According to one study published by the National Institutes of Health, over one quarter of the population had experienced a painful episode of lower back pain in the past three months. The facet joint has been increasingly recognized as an important cause of low back pain, and along with pain in the facet area comes the condition known as facet arthritis.
Neck and back pain are common complaints that they are the second most common cause of doctor visits, and according to the United States Department of Health and Human Services, it also is the most common pain symptom experienced by American adults – even if they try put off scheduling a doctor visit to get some relief.
When faced with pain in your back due to facet arthritis,  there are several possible causes. It's possible that it's been caused by a muscle pinch, spasm or ligament strain. However, often pain in these regions is persistent, and it can be traced by a competent physician to a more serious condition, such as arthritis of the facet joints.  Many structures in the lumbar spine can mimic facet joint pain, so your doctor will want to rule out other injuries before a diagnosis can be made. If you have a history of gout, it can often settle into the discs and facet joints of the spine. Sometimes, your physician will find that you are suffering form an untreated injury as well as displaying symptoms of arthritis.
What Is Facet Arthritis?
Facet arthritis refers to inflammation of the joints.  Like other joints in the body, facet can be affected by the inflammation and pain that arthritis is known for. Arthritic pain is distinctly different from back pain caused by other problems, such as illness or injury, due to the fact that it's to the affected joints. The pain will usually be acute when twisting, turning or making other movements involving the lower spine.
Similar to other arthritis pain sites, the facet joins are surrounded by cartilage, which is in place to create smooth and easy movement between the bones. When arthritis occurs in the location, the joints become inflamed. The arthritis itself is often caused by normal wear and tear as you age, however, arthritis can be aggravated in sites of old injuries. It can even be caused by viral or bacterial infections that settle in the joints.
Where Does Facet Arthritis Occur in the Spine?
The facet joints in the spine are located in the lower back, in the lumbar region of the spine. This area of your back is responsible for supporting the upper back and protecting the spinal cord. Facet joints are located towards the back part of every vertebra, and they help keep back movement fluid while you're lifting something heavy or turning while working out.
There are two facet joints for every vertebra. The vertebrae work together to protect the spinal cord and function act as a weight-bearing platform for everything involving your back above the waist.
Is Facet Arthritis Serious?
Aside from being incredibly painful, when left untreated, flare-ups of facet arthritis can eventually lead to painful bone spurs. Those bone spurs in turn can affect the nerve roots, and cause damage that leads to radiating pain,  numbness and/or weakness in the legs.
Pain in the facet and lumbar regions can be debilitating. Often, if you suffer from arthritis in your facet joints, you'll feel like you have a stiff back, and getting up from a sitting position can become difficult. You may also have trouble keeping a straight spine while walking.
Without the care of a proper physician, a person will suffer severe impairment of their mobility. There is no reason this should happen; it's a treatable condition.
How Is Facet Arthritis Treated?
Treatment of this arthritic condition involved injections of anesthetic and anti-inflammatory medications at the location of the affective joint. Most patients will find that this provides instant relief and report dramatic improvement. (This improvement is actually how arthritis is confirmed as a diagnosis.)
People with facet joint arthritis often have co-existing medical conditions, such as degenerative disc disease, psoriatic arthritis, or gout, and will also have to receive treatment for these conditions in order to experience the best quality of life possible.
If you are suffering from lumbar pain and suspect you may have arthritis, Omega Pain Management, a pain clinic in Knoxville, Tennessee may be able help you improve your quality of life and manage your pain effectively. Contact Dr. Igor Smelyansky's office to schedule a consultation. Phone (856) 337-5137